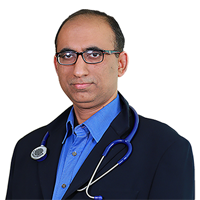 Dr. Anish Behl - Sr. Consultant Endocrinologist & Diabetologist
MBBS, MD (Medicine), DM (Endocrinology)
Specializes in type 1 & type 2 diabetes, hormone disorders, metabolic bone diseases, & other endocrine disorders
Speaker at many CME (Continuing Medical Education) programs
| Consulting Locations | Time |
| --- | --- |
| Mysore BGS Hospital | Mon to Sat 10:00AM to 6:00PM |
---
About Dr. Anish Behl – Diabetes Specialist in Mysore
Dr. Anish Behl is a Consultant Endocrinologist at Apollo BGS Hospitals, Mysore. He has a vast experience in treating all kinds of Endocrine disorders and diseases. He is very active as a speaker at numerous Continuing Medical Education (CME) programs, medical conferences, symposia and scientific meetings of the medical community. He is also involved in several clinical trials and research studies.
He provides treatment for:
• Endocrine Disorders.
• Hormone Disorders
• Cushing Syndrome
• Diabetes Management.
• Gestational Diabetes Management.
• Insulin Treatment.
• Type 1 Diabetes Mellitus.
• Metabolic Bone Diseases.
• Autoimmune Thyroid Disorders.
• Hypertension.
Qualification
MBBS, J.S.S Medical College, Mysore.
MD (Medicine), J.S.S Medical College, Mysore.
DM (Endocrinology), Topiwala National Medical College & BYL Nair Charitable Hospital.
Certification & membership
Life Member - Endocrine Society of India
Life Member - Diabetes in Pregnancy Society of India
Hon. Secretary - Mysore Diabetes Federation