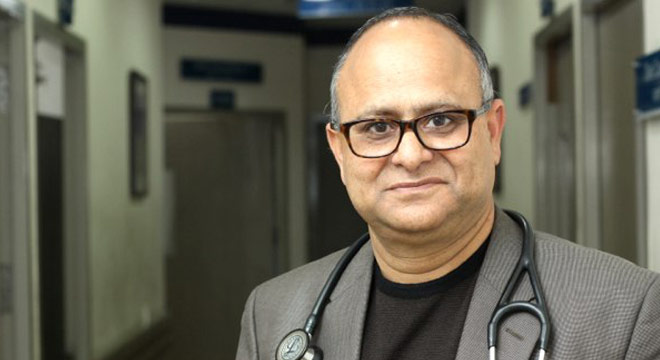 Dr. S K Wangnoo is the Honorary Physician Endocrinologist to the President of India.
He is a Sr. Consultant Endocrinologist at Apollo Centre for Obesity, Diabetes & Endocrinology, Indraprastha Apollo Hospitals, New Delhi.
He is a member of numerous medical associationsand scientific bodies, and has served on the executive committees of most of them. As an avid speaker, he has presided over numerous national and international medical conferences.
He provides treatment for:
Diabetes (type 1 and type 2).
Gestational Diabetes.
Hyperprolactinemia.
Gigantism and Acromegaly.
Cushing Syndrome.
Polycystic Ovary Syndrome.
Hyperthyroidism.
Hypothyroidism.
Locations
| Location | Slot |
| --- | --- |
| Sarita Vihar | Mon, Wed and Fri 9.00AM to 11.00AM & Tue, Thu and Sat 11.00AM to 3.00PM |