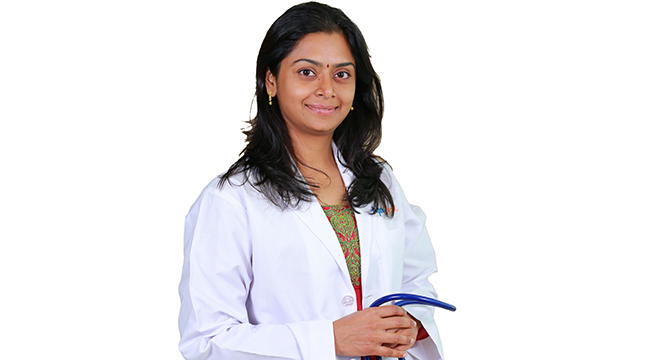 Dr. Radhika Kumar is an Endocrinologist who practices at Apollo Sugar Clinics in Jaya Nagar, Bangalore. She has special expertise in the treatment of diabetes mellitus and various endocrine disorders. She had earlier won a prize for a presentation called "Patient Acceptability of Tele-video Clinic of Diabetes" in the Orkney Islands by the Royal Society of Telemedicine.
She is an expert in managing diabetic emergencies, management during surgeries, gestational diabetes, geriatric diabetes, diabetic nephropathy, cholesterol management, and endocrine disorders in children.
She provides treatment for:
Diabetes Mellitus (type 1 and type 2).
Endocrine disorders.
Thyroid disorders.
Ovarian disorders.
Adrenal disorders.
Pituitary diseases.
Gestational diabetes.
Parathyroid disease.
Locations
| Location | Slot |
| --- | --- |
| Jaya Nagar | Mon to Sat 11 AM to 2.30 PM |